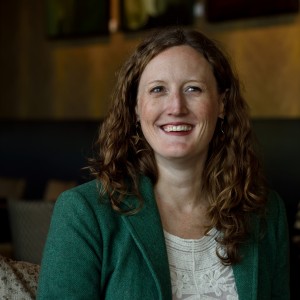 Jillian
Founder & Sr. Consultant
Got her start in P2P fundraising working at Pallotta TeamWorks in 2001, then continued her career working for Event 360 and optimising the revenue performance for the top charity events in the US. In 2012, she decided to spread her wings and head to Europe to share her knowledge about P2P fundraising with the rest of the world. When not at work, you can usually find Jillian out exploring in nature and possibly hugging a tree or two. 
In 2001, I found my passion for events (and fundraising) when I registered for the Alaska AIDSVaccine Ride…a 6-day cycle tour through Alaska that raised money for AIDS Vaccine research. To participate, I needed to fundraise $3200 and train to ride 500 miles in 6 days in the mountains. But, I lived in (flat) Chicago, didn't have any fundraising experience and didn't even own a bike. Despite that, I still registered. Not because I was personally involved in the struggle of people facing HIV/AIDS, but because I cared and wanted to do something that would really make a difference.
The experience of participating in the ride and crossing the finish line in Anchorage really moved me. So much so, that I decided to make fundraising events my career and started working at Pallotta TeamWorks, the creator and producer of the AIDSRides. Seen by many as the pioneer of event fundraising in the USA, Pallotta provided me with an opportunity to learn from and work alongside the people who started it all. In the two years I was with them, we raised a record-breaking $115 million for charity.
When some of my former colleagues asked me to join them with the start up of a new event fundraising company in 2003, I jumped at the opportunity. At Event 360, I found myself surrounded by the best and brightest in the business, challenging each other to investigate, innovate and inspire. The Event 360 team became my second family over the 9 years I spent with them. A time during which I worked on some incredibly important causes for the top charities in the USA, being inspired and motivated by the people I met along the way whose lives were being changed (and saved!).
In 2005 my professional work got personal when my dad was diagnosed with a rare lung disease – Idiopathic Pulmonary Fibrosis(IPF). A disease with no known cause and no cure. No drugs. No treatment plan. No hope. My dad fought as best as he could for 9 months, but on May 2, 2006 we lost him. Ever since, I have become an advocate for lung charities and have personally raised $17,000 by running, cycling and mountain climbing. I will not stop until a cure for IPF is found and I strongly feel that no family should ever be told there's no hope. My firm belief is that by helping charities, diseases like IPF can become a thing of the past.
In 2012, I found it was time to leave Event 360 and spread my wings in Europe to help non-profits achieve the benefits and revenue that events have brought in the USA. I was hired by Emolife Events & Consultancy to train their staff working in the Netherlands, Belgium and Italy and help them optimise the revenue and impact of their events.
In 2014, I decided to start PeerWorks Consulting in order to attract and collaborate with other peer-to-peer professionals…and work together to spread our love for peer-to-peer all over the world.