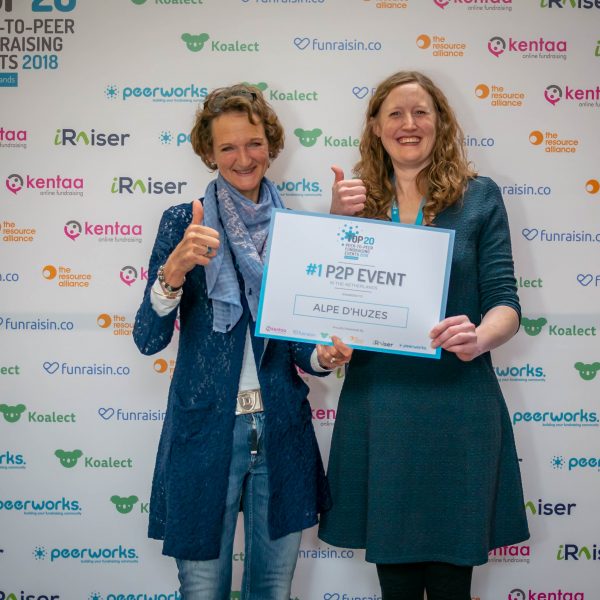 We recently released our 4th annual benchmarking report on the top 20 peer-to-peer fundraising events in the Netherlands. We love keeping a close eye on what's been happening in this tiny country because it's been quite the pioneer for bespoke fundraising events in mainland Europe.
We also think the top dutch events can inspire some new ideas and new ways of thinking in more evolved P2P fundraising markets like the US, Canada, Australia and UK.
David Hessekiel, President of the P2P Professional Forum in the US, joined us for our Top 20 awards reception last month where we announced the winners and celebrated the tremendous growth we've seen over the years. Hessekiel was kind enough to write this article for Forbes.com that summarises the insights that the rest of the world can gain from the Dutch Top 20.
It's remarkable how much peer-to-peer fundraising events have grown in the Netherlands and to see a continuation of the positive upward trends of the last two years.
While the year-on-year growth rate for the total gross revenue has slowed, (1.4% compared to last years 4.6%), this year's Top 20 broke €40 million, and the minimum threshold (20th position) increased by an impressive 15%, compared to a 7% increase from 2015 to 2016.

Needless to say, we are thrilled to see where this momentum will take the Dutch, and also excited to see how other countries in Europe and the rest of the world get inspired by it and begin investing in this innovative and engaging form of fundraising.
Read the full Top 20 in the Netherlands benchmarking report here.