Below is the "simple" (ha!) equation for successful peer-to-peer (P2P) fundraising. To achieve optimal results, you should have both a good concept and good execution of that concept.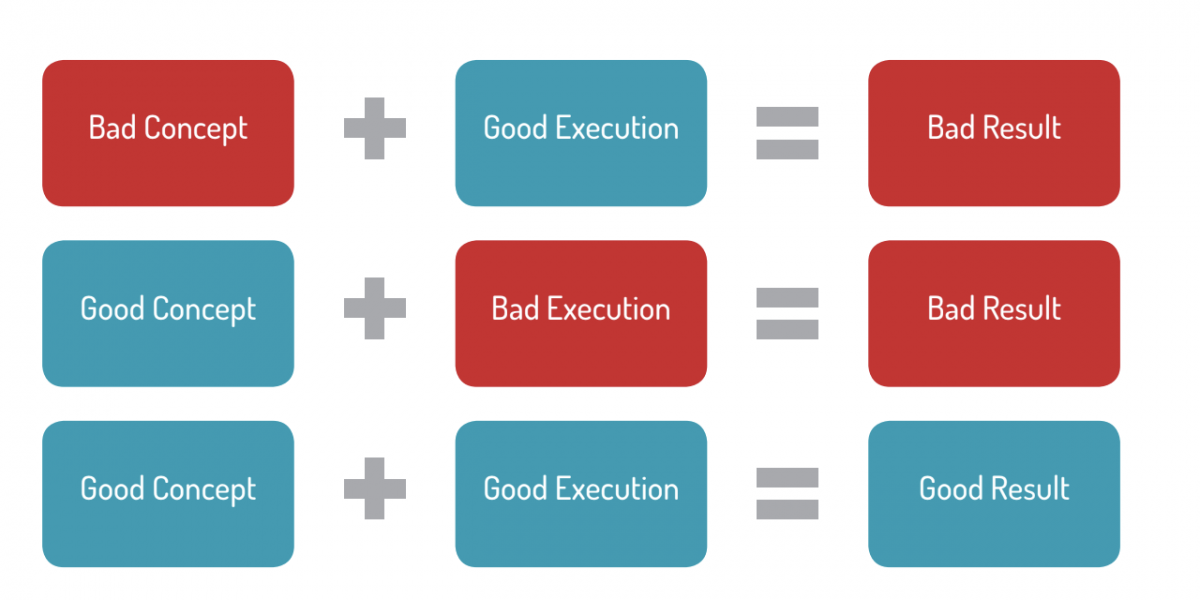 Looks simple, right?
Well…looks can be deceiving…here's why….
A "good concept" is one that will deliver a solid value-exchange to a specific target audience while not posing too many barriers to enter. The marketing of your concept (your "marketing promise") needs to be compelling and the barriers in order to participate (i.e. sign-up fees, fundraising requirements, training requirements, team requirements, time/distance to travel, etc) need to be perceived as"worth it".
And "good execution" relates to your charity's overall readiness and is dependent on having a solid operational strategy as well as adequate time, tools and talent to implement it fully. In the end, the actual experience you create–whether a live event or virtual programme–must deliver on your marketing promise and exceed the expectations that you set so that your participants return… and tell their friends to join as well.
So, simply stated, your budget and your timeline should be set up to support both the development of a "good concept" and "good execution" of that concept.
Moving forward with just one (or none) is simply a waste.
P.S. We are thrilled to be presenting this model along with several others relating to recruitment, activation, optimisation and retention at the RAISE Conference on Sept 19/20 in Chicago. Hope to see some of you there!