At the 2015 International Fundraising Congress (IFC) in Noordwijkerhout (NL), the Resource Alliance unveiled their manifesto…a declaration to the world about who they are and how they will create powerful, disruptive change in the social impact sector.
More than just a mission statement a "manifesto" is a bold statement about what you stand for….what you believe in…and serves as a rally cry to get others to join you in helping achieve your vision of a better world.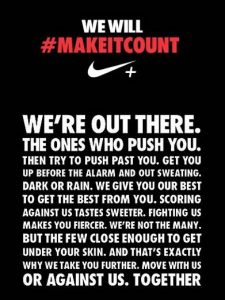 Over the years, the corporate world has certainly leveraged the power of the manifesto as seen by these examples from Nike, Apple, Delta and Coca-Cola.
Recently it seems the nonprofit sector has also started to embrace the concept…and we are seeing some great manifestos popping up. For example, charity:water created some beautiful videos about what they stand for…and why.
Peer-to-peer fundraising events have also used them as compelling marketing campaigns to attract not just a community of participants, but a tribe of change-makers…like in Pallotta TeamWorks "We the Riders" and American Cancer Society's "Paint Your World Purple".
So, what does your organisation stand for? What do you believe and plan to achieve despite the odds and ignoring the cynics? Why should I join your fight?
What's your manifesto?